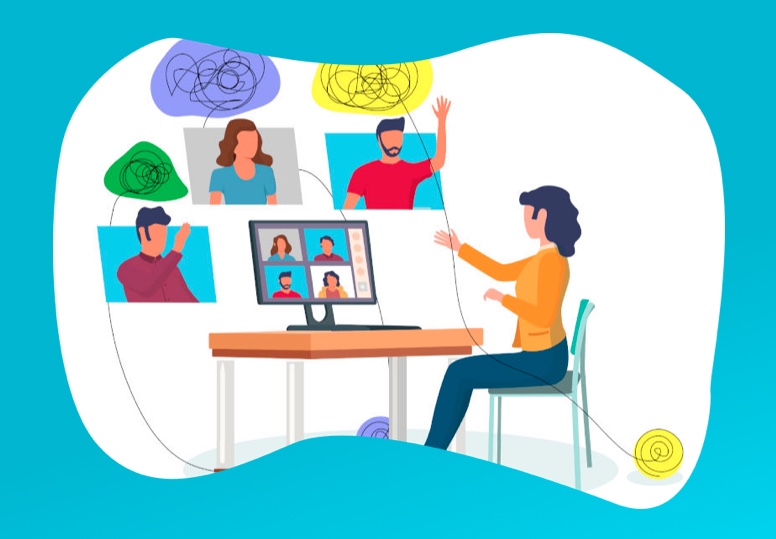 Like many of us it takes a major life event to open one's eyes and provide clarity of direction; I was motivated to action through a family tragedy. In my case it was the death of my father just before lockdown, early 2020. But first some context and personal background.

I am a digital innovator, marketing strategist, online privacy advocate and general tech-for-good lover. I have a BSc in Computer Science, did my late 80's dissertation on AI (natural language understanding), and my first job was to write bits of the UK's internet – not that I understood then how important it would be. After rising to VP Europe for several US software companies, acquisitions led me to Silicon Valley at the time of Google and Facebook's birth where I had to lead a 10 man team to provide guidance to 300 software engineers a building next generation platform based on 5 companies acquired IP – as people in software development will know, it was somewhat akin to trying to herd cats. I found a passion for helping innovations get to market and spent the following years helping many high tech businesses do just that.

At that time of my father's loss I was wrestling my own innovative start-up, Krowdthink, to first revenues (we had a few paying customers) as I prepared to raise investment. Our Krowd app was designed to make crowded places safer. We won £250K from the Home Office in its Innovation Competition so we could work with the Office of Security and Counter-Terrorism (OSCT) to make crowded venues safer after the Manchester bomb. Our solution was to create a crowd-based social platform that socially connected crowds together and gave them the option to directly communicate concerns to local security teams. In effect recruiting the crowd itself to make the crowd safer. A key aspect of our pitch, which I believed was a marmite story to the OSCT, was that in order for this community safety value to manifest, the public had to have absolute trust that they would remain anonymous and their communications confidential – so we developed a trust model for digital engagement. It seems the OSCT bought into this concept and agreed positive voluntary engagement was preferable to involuntary profiling and tracking.
As you can imagine, as lockdown hit crowds disappeared and thus any market need for our platform disappeared with it as did the sector's financial capacity to invest in innovative change. So 2020 became a year of struggles to survive – a struggle Krowdthink lost as it became clear that lockdown was not going to be over by Christmas.

In parallel with this, my mother was not only alone for the first time, but lockdown meant she was isolated too. She needed help and I was worried (I live in Devon, she lives in Essex) – she had planned bereavement support via the excellent Farleigh Hospice who had looked after my father in his last days, however their services were not available online. But more than that my mother wanted group counselling, to engage with people who were struggling as she was. I searched…and searched, and found nothing! I was amazed, even leading bereavement charities like Cruse has no online group support offering at that time.

This personal research meant I spoke with many counselling and therapy services. Some had, or were just going online, mostly for one to one services. Of course, as a privacy and cyber security 'expert' (I always use the word advisedly as it can mean you don't know enough to know how much you don't know), I investigated these online service providers about their platform selection for treatment delivery. I was truly horrified by what I heard and the platforms I saw in use and did not feel comfortable recommending them to my mother. However, I also understood that potentially unsafe or non-confidential online treatment delivery was far better than no treatment at all. But it's not a position that can, or indeed should, sustain post lockdown. I looked around the market and realised no-one had taken on the task of building a service-independent platform that was safe, confidential, and designed to specifically support the safe, efficient and effective delivery of online therapy and counselling.

My next step was to properly research the market and how teletherapy works. What research existed, where the research gaps existed – in the digital delivery context it turns out there are some very large research gaps. I ended up working closely with the University of Exeter Medical School who were wonderfully supportive (special shout out to Byron Creese and Prof Ballard for their support).

By early 2021 it was clear there was a real need, not only for a platform that was generally available to any enterprise or individual practitioner, but one that did more than just focus on mental health treatment delivery online, but supported all modes of delivery, one to one, group and psycho-education, in fact in line with my mother's own needs, group therapy is where the real teletherapy innovation can happen and was needed. What was needed was a Virtual Therapy Room, to be a Safe Space online for treatment delivery.

So I looked for a team that could see the same potential as I to build Safe Space One. We needed someone who knew the sector – Rick, someone who could build the confidential platform architecture needed – Gary, and someone who could listen and truly understand both the patient and therapist/counsellor experience that was needed online, and design it – Richard. Each also has their own personal motivations to see Safe Space One and our Virtual Therapy Room concept come to fruition. You will hear from each of them shortly on this blog.